Young children may find it challenging to fit in groups, especially with their curly or natural hair. The biggest challenge parents can face is finding the right tools to communicate with their children and show them just how beautiful they are and how to embrace their natural texture.
Many parents have turned to curl-friendly children's books to teach their children about the beauty of their hair. There are many great authors and illustrators that have created inspiring reading material for children all over the world. Here are four of my favorite, fun-loving books celebrating natural hair.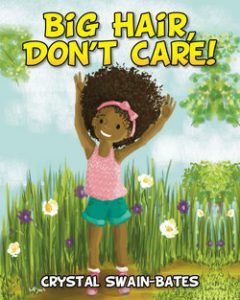 Big Hair, Don't Care by Crystal Swain Bates is a book about a young girl named Lola who loves to tell everyone about her hair. Her hair may be big, and some may not approve at school. but she loves to express how much she loves her hair to anyone who will listen. The imagery by Megan Blair is simple, sweet, and brings the entire book together. The story has a simple message— always be proud of your hair, no matter how big it can be.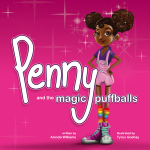 Penny and the Magic Puffballs by Alonda Williams is a favorite natural hair children's book among many. The story follows Penny as she learns wonderful things she can do through her puffballs. Penny originally wants to straighten her hair because she's different from the other girls at school. Through many adventures learning abut her amazing puffballs, Penny learns to love herself for who she is. The story encourages young girls to embrace their individuality and open their hearts to what they already have.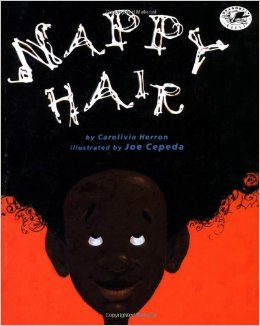 Nappy Hair by Carolivia Herron is a natural hair classic that continues to inspire many. The story follows Brenda and how her hair came to be. Every characteristic of Brenda's hair is explained in a lively, engaging way that's sure to keep your child entertained. The illustrations by Joe Cepeda are wild, fun, and help to capture the story.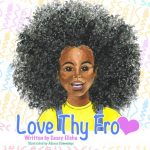 Love Thy Fro by Casey Elisha is about a young girl named Kemi who absolutely loves her beautiful, big, curly afro hair! It's a simple book with a simple message, the book aims to teach girls the importance of loving themselves and embracing their "non-typical" hair from a young age. The book is illustrated by the talented Aliecee Cummings.
These are only a few of the natural hair children's books that your son or daughter will enjoy. If you have any other recommendations, leave them in the comments below!